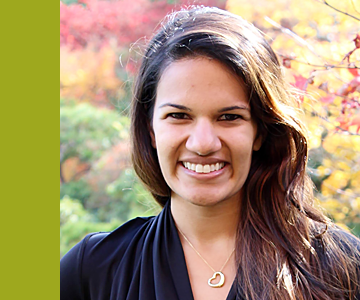 Wealth Advisor
Ami Shah is a Wealth Advisor at Hemington Wealth Management.  With over a decade of financial services experience, Ami is passionate about helping families answer their money questions, navigate financial decisions, and maximize the positive impact of their resources.
Ami earned an MBA with distinction from Harvard Business School, a B.A. from Harvard College, a Certificate in Financial Planning from Northwestern University and is a CFP® designee.
Prior to joining Hemington, Ami worked as a strategy consultant in McKinsey & Company's wealth and asset management practice, advising the c-suites of many of the world's largest financial services companies (investment banks, asset managers, insurance providers, sovereign wealth funds).
In this role, Ami saw two troubling trends time and again:
(1) An aging "pale, male, stale" set of advisors. They often are about to retire, just as many clients need their advice the most; don't mirror the rising proportion of dual career couples and female breadwinners / decision-makers, and are tech dinosaurs, making their costs higher and customer experience worse.
(2) A pressing need for holistic, objective advice. Successful families often collect a whole cast of characters working on the pieces of their puzzle (investment guy or app, tax guy, estate planning guy, insurance guy, mortgage guy, etc.), and this whole mess is too often stressful, uncoordinated – leaving money on the table, and biased.
These trends hit particularly close to home in 2019, Ami's father was diagnosed with lung cancer, and she saw her mother (a whip-smart physician) struggling to navigate their finances. 95% of women will be their family's primary financial decision maker at some point in their lives. Ami's mission is to serve families better and to raise the bar for women in the financial planning process.
Ami is active in the Washington DC Harvard Alumni Association, NAPFA (The National Association of Personal Financial Advisors), and the Financial Planning Association.
Ami lives in Georgetown in Washington DC with her husband and daughter, Aurora ("Rory" for short). Outside of work, her passions include playing the harp, and adventurous travel and eating.  She also serves on the Board of Active Minds, a nonprofit organization supporting mental health awareness and education for students.
email: ami.shah@hemingtonwm.com
Phone: 917.547.3227