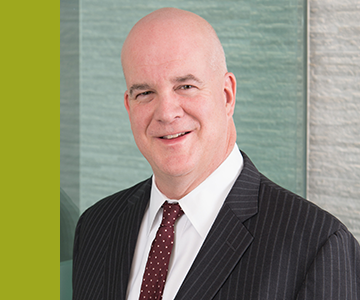 Managing Director
Denis O'Sullivan helps business owners make strategic decisions regarding their companies, from a personal rather than corporate viewpoint. Denis has been providing entrepreneurs with advice for over thirty years and specializes in helping business owners decide whether to retain, fund or sell their business interests.
The Hemington Business Owners practice integrates term sheets with personal financial planning. Denis and his team analyze client outcomes based on proposed corporate capitalization events, including ESOPs, mergers, venture funding, and sales to financial sponsors and strategic acquirers. Our goal is to help owners better understand the unique personal tax, cash flow, retirement and risk components for each proposed path for their company.
Denis is the founder of the Washington Technology Showcase, an annual event spotlighting high-tech companies in the National Capital region. The 2017 event was held October 25th at the MITRE corporation in McLean, with Virginia governor Terry McAuliffe as keynote speaker.
Denis is the President of the Trustees of the Funds, a non-profit group charged with the stewardship of the funds of churches and church-related organizations within the Episcopal Diocese of Virginia.
Denis spends his spare time swimming with his daughters (Cecelia, Anna and Evie) and playing pickleball with his wife, Tamara.
email: denis@hemingtonwm.com
Phone: 703.828.2474
Cell: 540.207.8222