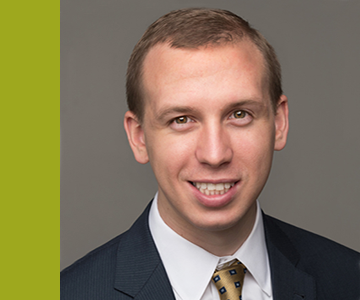 Wealth Advisor
Jon Duggan creates comprehensive financial plans that serve as the roadmap for clients to make informed financial decisions. He specializes in pro-active tax planning strategies that ensure clients achieve their goals efficiently, while avoiding unnecessary complexity. Jon customizes sophisticated planning techniques to each client situation in a way that is easy to follow and apply.
Prior to joining Hemington, Jon worked at a multi-billion-dollar independent wealth management firm where he advised executives, business owners, and high net worth individuals on advanced financial planning and tax planning strategies. In addition to financial planning, Jon prepared tax returns and was a valuable member of his previous firm's tax department.
Jon graduated with a Bachelor of Science in Financial Planning from the University of Georgia, where he served as president of the Student Financial Planning Association. More recently, he graduated from American University with a Master of Science in Taxation. He is a CERTIFIED FINANCIAL PLANNER™ professional.
Jon grew up in rural Northern Michigan and now lives in downtown Frederick, MD with his wife, Wanitta. He has a passion for both golf and volleyball. When not engaged in these activities, Jon enjoys exploring the local architecture around Frederick, MD and Washington, DC.
email: jonathan.duggan@hemingtonwm.com
Phone: 571.449.2484