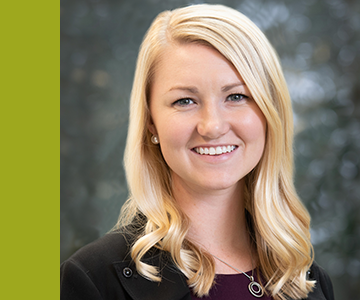 Wealth Advisor
Paige Hanks designs holistic financial plans for Hemington clients. Paige's passion for financial planning stems from a long-lasting vision of helping others achieve their goals as life evolves. She particularly enjoys educating and promoting women to help them feel more confident in making great financial decisions. Paige chose to join the Hemington team because of the firm's impressive growth, its strong team of advisors, and the story behind the name. She believes deeply in Hemington's mission to change outcomes for clients.
Paige graduated from Virginia Tech in May of 2018 with a B.S. in Finance. She completed the Virginia Tech CFP® Certification Education Track along with a minor in Business Leadership. She was an active member of Kappa Delta Sorority at Virginia Tech and leader of the Financial Planning Association.
Paige grew up in the small town of Galax, VA and now lives in Arlington, VA. In her free time, Paige enjoys being outdoors, running, going to sporting events, and spending time with her family and friends.
email: paige.hanks@hemingtonwm.com
Phone: 571.423.0072