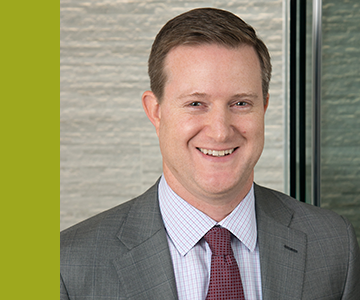 Managing Principal and Co-Founder
Ryon is the Co-Founder and Managing Principal of Hemington Wealth Management, a fee-only Registered Investment Advisory firm that has consistently been among the top fastest growing RIAs in the country over the past six years. He is responsible for the execution the firm's vision and its day-to-day management, while also managing select client relationships.
Ryon's leadership of Hemington has been the subject of numerous industry profiles on the topics of business efficiency, technology, client experience, and the future of the industry. He is often quoted in industry publications and regularly speaks at industry events.
As a Co-Founder of Hemington Wealth Management, Ryon is pleased to have helped create a company with a framework that embraces everything that is right about the wealth management industry. He firmly believes that the foundation of a successful company should start with a legal obligation to always do what is right for your clients. Without that obligation, clients can neither truly trust their advisor nor can their advisor be an unbiased advocate.
Ryon is a graduate of The Virginia Military Institute with a degree in Business and Economics. While at VMI, he was also a starter on their Division 1 lacrosse team.
Ryon lives in Washington, DC with his wife Lauren. When not working, he is a busy parent of two young children. His other interests include cooking and carpentry, and he finds himself interested in anything where you can see attention to detail, craftsmanship, thought, or overall pride in one's work.
email: ryon.beyer@hemingtonwm.com
Phone: 703.828.2479
Direct Phone: 703.828.2481