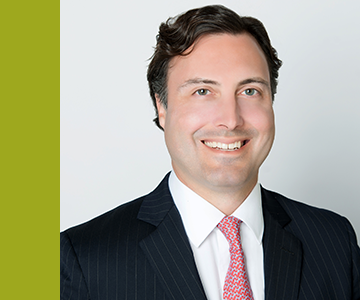 Wealth Advisor
Thomas Lloyd helps affluent families and foundations answer the most important questions about their wealth. Thomas draws upon his unique personal perspective about generational wealth planning to help others develop financial plans that address both family dynamics and wealth optimization. Furthermore, his background and expertise in charitable foundation management and wealth protection make him a valuable resource for every Hemington client.
Prior to joining the Hemington team, Thomas was an insurance producer for ten years, managing individuals and small business groups nationwide with disability, life insurance and long-term care planning.
Thomas earned his B.A. from Dickinson College and his CFP® Professional education from Georgetown University. He is a CERTIFIED FINANCIAL PLANNER™ professional and a Registered Investment Advisor.
As one of six board members tasked with the oversight of approximately $80 million in assets for the Gerard B. Lambert Foundation, Thomas provides first-hand guidance to institutional clients for management of investment plans as well as individuals interested in charitable interests for estate planning purposes.
He also serves on the Board of Directors for The Institute of Classical Architecture & Art – a national nonprofit organization committed to promoting and preserving the practice, understanding, and appreciation of classical design.
He lives with his wife, Rickie and two children in Chevy Chase, MD.
email: thomas.lloyd@hemingtonwm.com
Direct Phone: 703.828.2478
Cell: 703.975.3021