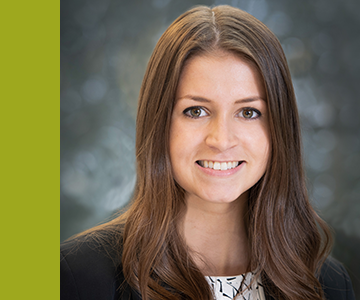 Wealth Advisor
Ally Mastrota, CFP®, prepares customized financial plans for Hemington clients. She reviews each piece of their financial puzzle with a keen attention to detail and develops recommendations to help clients make informed decisions that lead to better outcomes. Every client has a unique financial profile, and she believes that a meaningful plan should reflect a client's life as a whole, well beyond just the money. Ally is experienced in working with multi-generational families at Hemington, giving clients peace of mind that the important people in their life – children, parents, and friends – are taken care of.
Ally earned a B.S. in Finance, magna cum laude, through Virginia Tech's CFP® Certification Education Option.  She earned the CFP® designation as well as passed the Uniform Investment Adviser Law Examination (Series 65) during her first six months at Hemington. Ally is well-versed in all areas of financial planning, particularly in advanced income tax minimization strategies, and retirement and education planning. She is also an active member of the Financial Planning Association.
Ally is currently living out her 'Hemington' on the west coast in San Diego, California. As a Northern Virginia native, she enjoys her frequent visits to the D.C. area to see friends, family and clients. She is passionate about health and fitness, is an avid reader, and on many weekends, you can find her relaxing at the beach.
email: ally.mastrota@hemingtonwm.com
Phone: 571.210.4922