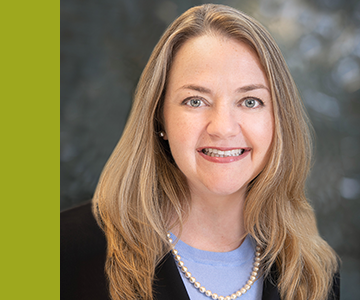 Senior Wealth Advisor
As a Senior Wealth Advisor at Hemington, Amy Mitchell helps her clients focus on their goals and priorities and empowers them with a comprehensive financial plan that supports their vision. Amy's caring nature, her passion for helping women, and her impressive professional distinctions make her uniquely specialized to support Hemington's widow and single female clients. Her distinctively thoughtful approach makes clients feel comfortable and confident that they are making smart money decisions. In addition to her primary role as wealth manager, Amy sits on Hemington's Investment Committee and leads client communications for the firm.
Amy holds both the Chartered Financial Analyst® and Certified Financial PlannerTM designations, a combination of investment and planning credentials that is extremely rare and highly respected in the industry. She is a member of the CFA Institute, the CFA Society of Washington, and the Northern Virginia Estate Planning Council, and serves on the Investment Committee of the American Association of University Women, a nonprofit organization advocating for women since 1881. Amy graduated from Hood College with a B.A. in Management and Finance and earned a Certificate in Financial Planning from Georgetown University.
In addition to her technical excellence, Amy brings decades of valuable experience and a diverse background in finance to her clients and the Hemington team. Before her prior wealth advisor roles, she worked at the Federal Deposit Insurance Corporation in capital markets and the Chairman's Office and served as a Brookings Institution legislative fellow for a U.S. Senator, supporting work on the Senate Banking Committee. Amy also founded a consulting business that provided customized financial services to nonprofits and small business owners.
Amy lives in Annandale, Virginia, with her husband and three busy teens. She is passionate about service to others and regularly volunteers in community organizations and her children's schools.
email: amy.mitchell@hemingtonwm.com
Phone: 571.207.8037