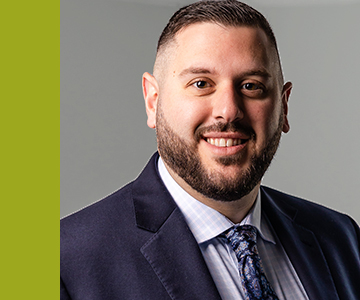 Chief Operating Officer and Managing Principal
Bret Caling is the Chief Operating Officer and Managing Principal of Hemington Wealth Management. He is an integral member of the leadership team, oversees operations and trading, ensures consistency and excellence in the firm's client experience, and helps drive Hemington's strong team culture. Bret is well-known in the wealth management industry for his boundless energy, strategic thinking, and unique fintech and trading expertise. He is passionate about serving both clients and Hemington employees and his focused drive ensures that Hemington is executing every detail of the firm's vision.
Bret has over 12 years of experience working in the financial services industry, specializing in Registered Investment Advisory (RIA) change management and technology implementation. His most recent role was leading the complex technology initiatives for a nationally-known RIA to help scale their business from $1B in Assets Under Management to over $4B in just two and a half years.
Bret graduated from Shepherd University with a Bachelor's Degree in Business Administration, with a concentration in Management.
Bret and his wife Amber live in Raleigh, NC with their two daughters, Avery and Harper. He enjoys spending time with his family, being outdoors, coaching sports, and enjoying the culinary offerings of living in the South.
email: bret.caling@hemingtonwm.com
Phone: 571.206.5690