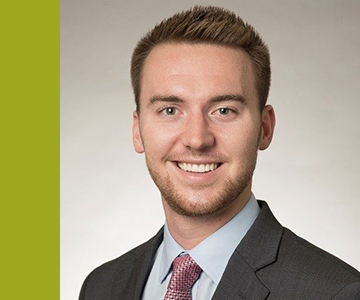 Wealth Advisor
Cole DeLucas is passionate about helping clients realize their financial goals by providing clarity on the specific action steps required to achieve them.  As part of a wealth management team, he provides advice on portfolio management, retirement and higher education funding, tax and estate planning, and wealth protection (insurance) that change the outcome of his clients' lives.
Cole earned a Finance degree from Virginia Tech and is a CERTIFIED FINANCIAL PLANNER™. He is active in the Financial Planning Association, which provides an invaluable platform to get involved with other planners and allied professionals in the Washington, D.C. area.
Cole currently lives in Reston, VA with his wife, Emily and their wonderful dog, Palmer. Cole and Emily love to adventure, so you can find them hiking, enjoying new restaurants, or traveling on any given weekend. Cole is also an avid golfer and enjoys playing competitively in Virginia and Maryland during the summer season.
email: cole.delucas@hemingtonwm.com
Phone: 703.828.2474